Welcome to
Dolphin

cottages

A peaceful and tranquil stay awaits you at Dolphin Cottages. These luxurious self-catering cottages are located in a World Heritage Area. Stillbay (Stilbaai), also known as the "Bay of Sleeping Beauty" on the Western Cape Coast of South Africa is renowned for its uncomplicated natural beauty and relaxed atmosphere.

The perfect place to enjoy a well deserved break, or to stop over at on your way along the coast, Stillbay is only a 140km drive from George, and 350km's away from Cape Town. Our accommodation is fully equipped with en-suite bathroom, open-plan kitchen and all of the necessary amenities to make your stay pleasant and enjoyable...
THINGS TO DO AND SEE IN THE AREA...
One of the best restaurants in the area is right over the road;
Whale and Dolphin watching in season from the nearby harbour;
Excellent fishing experiences await the keen fisherman both at the adjacent river and out at sea;
A World Heritage Site and Nature Reserve;
Bird watching at a large dam is in close proximity;
Hiking trails;
Cultural villages and Koisan fish traps can be visited;
A landing strip for light aircraft;
A fun day at the Stillbay Golf Course;
Pedal boats and canoes;
Annual boat races;
Mountain biking and cycle tours;
Surfing and other watersports;
Fresh fish can be purchased at the harbour
View our listings on GardenRoute.com and CountryRoads.co.za:


Contact Us:
Richard

Tel: +27(0)
82 338 4639
Fax: +27(0)
86 641 9529
E-mail: stay@dolphincottages.co.za
We are a BEE Accredited Company:

Broad Based Black Economic Empowerment
- Level 4 Contributor
- Procurement Recognition Level of 100%
-
Download Our BEE Certificate Here
We are also listed on:



on the western cape coast of south africa...

Dolphin Cottages offer a unique vantage point over the adjacent river, which rises and subsides with the ocean tide...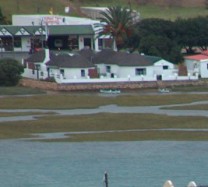 Come and enjoy the scenery and experience that the famous Garden Route and Wine Route have to offer...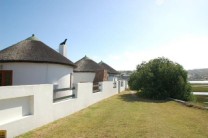 dolphin cottages - stillbay